Upcoming Events
February Event
Dalton's Steakhouse Investigation – Payson, Utah
Saturday, February 20th, 8 PM to Midnight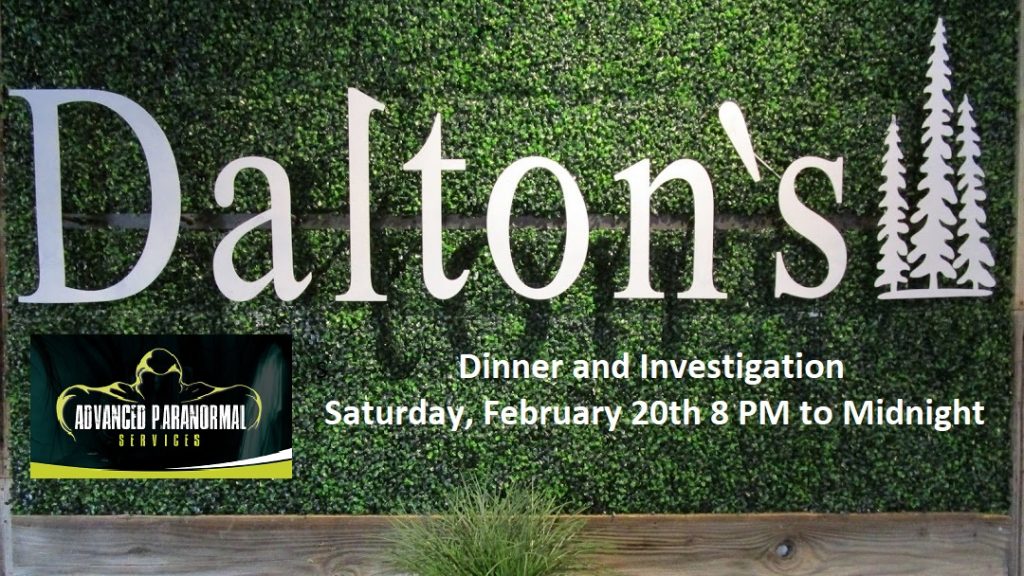 Dalton's Steakhouse, a fine dining restaurant, is located in historic downtown Payson, a town one of our mediums said is "crazy haunted". Additionally, WISPS conducted an investigation of one of the businesses on the same block and there was a LOT of activity.
Because of the size of the venue, we can only host a maximum of 20 guests. Each ticket for the dinner and investigation is $40 plus tax and service fees. The special ghost-hunter's menu has your choice of the "Death Row Fillet" (filet mignon with potatoes puree and asparagus), "The Italian Job"  (chicken Parmesan on red penne pasta), or the "Deep Swim" (salmon piccata with side veggies and potatoes puree) with your choice of soup or salad and a soft drink. Please note that the ticket price does not include your tip for the dinner. Get your tickets early!
Chad and Ravyn eat at Dalton's a lot and it's FABulous!